Attention leaders who want to make a big difference in the world
Expand Your Thinking and Possibilities
and Live Your Big Dream
with a High-Performance Dream Team
Make a Big Splash in the Dash of Your Life

Welcome!
The great dreamer Henry Ford once said, "The whole secret of a successful life is to find out what it is oneís dream to do. And then do it."
A few years ago, my friends Steve and Tara Connell in New Zealand introduced me to a book titled "Dream Culture: Bringing Dreams to Life" written by Andy and Janine Mason. In Chapter 1 of their book, the Masons write:
"God has a dream and wrapped your body around it." - Lou Engle
How would it feel to have someone not only believe in you and your dreams, but also work alongside you to help those dreams become reality? What would it be like if we lived in a community where everyone was intentionally seeking to encourage and empower one another to discover their purpose and live their dream? We believe that kind of community is possible and it starts with you and me. So what is your dream and how can we help you live it well.
Our dream is to catalyze a Global Dream Culture where people everywhere join together in community to help one another succeed in life - life as God made us to live it. It's a culture full of courage to face the impossible, love that overcomes fear, and the tangible Presence and Power of God that make the supernatural a daily experience. It's a culture where people genuinely know and commit to help one another discover the gold God put in each of us - then to walk alongside each other to see the fullness of that gold expressed.
That is my passion - creating a movement empowering dreams of millions of people. And it starts with you.
Your Big Dream is what you and you alone were created to do. It is composed of many smaller dreams, which are steps along your journey of life. Dreams are your target - what you are aiming for. Dreams are like goals, but tend to be bigger.
Let me ask. Do you want help:
Getting clear on your big dream, purpose, and goals
Aligning yourself with the right people, strategies, and goals that are set to accomplish your dream?
Being motivated, inspired, and energized to overcome barriers and roadblocks that might come your way?
Walking in your dream with a results-oriented focus?
If so, let me introduce you to ...

The Dream Summit
A Collaborative Look at the Kingdom
Bringing Big Dreams to Life by Collaborating with Others

The Dream Summit is a Master's Mind Marketing gathering bringing big dreams to life by COLLABORATING with others.
Our purpose is EMPOWERING DREAMS of leaders who feel called and are ready to expand their thinking and possibilities, achieve exponential personal and business growth, and live their big dream with a high-performance dream team.
"If your actions inspire others to dream more, learn more, do more, and become more, youíre a leader." - John Quincy Adams
Our Vision is creating a GLOBAL COMMUNITY of leaders who are empowered, equipped, and strategically connected for massive impact world-wide.
The Dream Summit is a safe environment of love, trust, and unity for you and others to share your big dreams and mastermind together.
"Life isn't meant to be impossible to understand. We should be able to recognize God's fingerprints in our lives. It is then up to us to decide whether we will cooperate with what He is doing, both in our hearts and in our world. God has given you a big dream." - The Dream Giver
In a nutshell, The Dream Summit is an opportunity to:
Get clear on your Big Dream, share it, and have others speak life into that
Establish clear 90 day goals, one year goals, and five year goals
Receive support, encouragement, and accountability to move forward with your Big Dream
Belong to an inspiring, supportive, enabling community
Develop and exercise a quantum leap (30-60-100) mindset
Collaborate with other like-minded leaders as Holy Spirit guides to accelerate one another's dreams
Benefit from strategic (Spirit-led) Kingdom connections
Distinctives that make our leadership coaching unique:
We create an environment for Holy Spirit to be the Master Maestro orchestrating the conversations, birthing uncommon ideas, and creating supernatural synergy and collaboration
We teach members how to journal to hear the voice of God clearly for home and work
We provide Master's Mind Coaching, the most powerful type of coaching there is
We intentionally focus on 30-60-100 increases in effectiveness and revenue
We are experts at coaching people to leverage (multiply) their time. To master your life, you must first master your time because time is your life.
We integrate time coaching and dream coaching
Our Master's Mind Marketing tribes meet weekly or biweekly, which fosters strong relationships and builds maximum momentum. Meeting virtually saves time and allows members to easily connect with other thought leaders around the world.
We are champions at Power Networking (networking the networks)
The Master's Mind Marketing (MMM) tribe approach is among the most powerful and effective tools to accelerate or leverage growth and breakthrough for busy leaders.

There will be great synergy, multiplication, fruit, and breakthrough for those who participate in The Dream Summit.

For busy leaders, time is their greatest resource and greatest challenge! Choosing to invest in yourself and the other team members will be a great blessing that pays dividends and compounds for years to come.

Dr. Bruce Cook
Chairman, Kingdom Congressional International Alliance
www.kcialliance.org




The Value of a Mastermind Team
In his legendary book Think and Grow Rich, Napoleon Hill wrote, "The Mastermind is the SYNERGY created when people work together towards goals in a spirit of harmony!" In the process of extensive research, he discovered that almost every highly successful business man or woman had a mastermind team.
However, there is a big difference between a traditional mastermind group and a Master's Mind Marketing tribe. Why? Because with the latter we intentionally seek the mind and heart of the Master (Jesus Christ) together for our marketing. When the power and wisdom of the Holy Spirit are welcomed, there is much more potential for lasting fruit.
The synergy and accountability you will receive when you participate in Masterís Mind Marketing is a key to unlock the POTENTIAL hidden away inside you, your family, and your work.
By participating in a Masterís Mind Marketing tribe (group), you are more likely to:
Expand your thinking and possibilities
Breakthrough financially and personally
Reap the benefits of growing your organization with many others as a team
Build your business know-how much faster and with less trial and error
Receive divine guidance for business strategies and development of essential skills
Be much more confident in your abilities and calling
Receive timely, objective and honest feedback on ideas and projects
Maintain the enthusiasm and energy to work through your challenges
Share your accomplishments with others who truly understand your challenges
Seek the counsel of others who have been where you want to go
Sharpen your leadership and communication skills
Cure "isolation sickness" with ready-made support in a warm and friendly environment
Achieve your goals much faster than you ever thought possible!

The Importance of Sound Alignment
In her book Sound Alignment, Cheryl-Ann Needham writes:
Have you considered your relationships, specifically your Team Alignment, as an act of worship? Here is a Word (from the LORD) I received in a year ago (2011):
"When the members of a team have subjugated their desires for My plan and come together in agreement to the musical score I have written for each, then it is a team in Sound Alignment.
There My Presence dwells and I walk in their midst. I move mountains on their behalf. I blow through strongholds on their behalf. I rush in to help when they cry out. When worship reigns, My hand moves. I move to act. I move to defend. I move to resource and provide. I move to touch. I AM compelled to bless."
Is that not what you want in your Kingdom Mandate, His favor on your work?
His Presence abiding with you.
His Blessing commanded to you.
His results achived for you.
Remember each person is a song. When those "songs" are combined, a new "Sound" is created. If your Team Alignment has been done "unto the Lord," carefully following His Divine Composition for your Mandate, then that "New Song" is an act of Worship to Him.
Who you have on your team makes a big difference. Working with Holy Spirit to empower one another's dreams is a key to enable you to take your quantum leap. When a master dream coach facilitates the group meetings, Holy Spirit creates a supernatural atmosphere with sound alignment. This is worship unto the Lord where He is compelled to command His blessing.
Joseph has taken the standard skill of webinar facilitation and turned it into an art. People leave the discussion energized, empowered, activated, and eager to expand their influence and impact to a much broader audience. Relationships get solidified and new relationships form.

The results of Josephís impact knows no bounds as connections are made, new ideas birthed, and revenue expanding opportunities are launched. Joseph has mastered the craft of webinars. Joseph is the new standard of webinar facilitation!

Cheryl-Ann Needham
Cofounder of the Global Stewards Initiative
Author of Sound Alignment



Joseph is the Maestro making the entire orchestra speak with one voice. God has called him and given him the gifts and talent to take so many different individuals (instruments & sounds) and blend them together, so disciplined and so coordinated into "sound alignment."

Working with Joseph is truly an incredible experience as he has the God-given gifts to help raise people up to be who God created them to be. Joseph really is Dr. Breakthrough. He has a creative gift that few others have.

Larry Tyler
Founder and CEO, Up Your Business
www.upyourbusiness.biz



Joseph does life with excellence. He is always well prepared. He rises early in the morning, before it is light, to pray and receive instructions from the Father. It is from that place of preparedness that he is able to release the very essence and glory of heaven and allow the Kingdom to be on earth.

Joseph has a spirit of honor in which he honors the guests and the people the Lord has put in his life in such a way that the Father is pleased and glorified. It's been said mastery takes 10,000 hours in anything. Because of Joseph's commitment, the Lord has given him 30-60-100 mastery and is allowing the Master's Mind Marketing tribes to go world-wide.

Russel Stauffer
Master Joint Venture Strategist




How The Dream Summit Works
The Dream Summit is a high-end mastermind group limited to at most 12 members. We ask new members to make a minimal commitment of 3 months to help ensure they see long-term sustainable change.
We have live weekly group meetings three times a month. These virtual meetings take place via webinar on Mondays from 6-7:30 pm Eastern time (New York).
Each member also receives private one-on-one coaching monthly to help ensure their DNA (uniqueness) is brought to the group.
In addition, we encourage team members to break into smaller groups of 3-4 that meet monthly so team members get to know one another better and can help one another be successful.
Within a few weeks of joining, you are asked to complete the 12 stages of The Dream Launch Coaching Guide. The purpose is to help you get clear with your big dream, purpose, and goals.
After completing The Dream Launch Coaching Guide, you will be given the opportunity to share your big dream with other team members during a live small group meeting. Your teammates will speak life into your dream and share what their feedback.
You will be taught early on how to journal to experience God in extraordinary ways for extraordinary fruit.
We have a private member site to build stronger community.
Qualifications
God doesn't call the qualified; He qualifies the called.
To be a member of The Dream Summit, you must:
Love the LORD
Desire to go all in and all out for the All in All (Jesus)
Be passionate about bringing God's Kingdom to earth
Have a servant's heart and mindset to collaborate with others
Commit to participate for at least three months, ideally twelve
Testimonials
Joseph, you have the air of making people feel comfortable so the Holy Spirit can do surgical incisions in the soul, mind, and spirit (spiritual anesthesia).

Thank you so much for creating this environment, for bringing this tribe together because it is already a 100 fold return for me and my family. Joseph you believe for the 30-60-100. I got a 100-fold return and it took a correction in my patterns and self-talk, a shift and revelation, an increase in wisdom to step into that. And all I can say is "Praise the Lord for being a part of this tribe." It has been a blessing.

Kyle Newton
Founder of iTribus
CoFounder of InVision



When Joseph facilitates the "Masterís Mind Marketing" tribes, we do much more than just draw on each otherís ideas and strengths. As we listen to the Lord together and share the insights that we receive with each other, the experience is truly liberating. Joseph will help you put Jesus in the driverís seat of your company or ministry. The relationships that you develop within the Masterís Mind group then help to hold you accountable.

Dr. Tony Dale
Founder, The Health Coop
www.thehealthcoop.com



The Dream Summit is SUPERNATURAL. When Lex and I shared our Big Dreams, it was like we went off into orbit. Two days later we went to a meeting and someone there called us out. He started speaking over us that we have a Joseph anointing and have many warehouses that are full of provision in the time of famine. That was a confirmation of what God is doing and we were so excited. We have been so excited ever since. We cannot even sit still. It has been a real confidence booster. Like Nancy and John, we have experienced a lot of rejection too.

We were almost afraid to share anything like this with anybody because no one would listen. It was just awesome to share our Big Dream and have you all bless us so. It is just so exciting.

Caroline LaMotte



There is such a shift in thought patterns, correction in self talk, revelations of what I am to do, more clarity, smarter decisions... like Wisdom is right beside/in me giving directions; it's delightfully astounding. Glory to God!

Dunamis power, blessings and love,

Russel Stauffer
Master Joint Venture Strategist




Since participating in The Dream Summit:

1. The Lord has dramatically increased my sphere of Apostolic influence. I have a corporate prayer call now from 6-7 am EST on Mondays, Wednesdays, and Fridays with more than 25 people from several states. We are raising up a mighty Apostolic Army of Intercessors and Prayer Warriors.

2. The writings that I post on Facebook are attracting many more followers than Iíve ever had before.

3. I am receiving more speaking engagements, by word of mouth and even by my presence on Facebook, and the honorariums have been a tremendous blessing to help support my church and ministry.

4. I am connecting with more spiritual sons and daughters than ever before. These sons and daughters are coming out of the woodwork of nations. I'm on a mission to help birth out their aposostolic purpose.

Riding Upon the High Places in Christ Jesus!
Yippee...Yippee...Yippee!!!!!

Apostle Dr. Sharon Billins
aka The Throne Room Prophet and Northern Dancer
Founder, Palm Tree International Ministries



One of the most important things for me is TRUST. For whatever reason, from the very frst time we met I just felt that trust for all of you. I just felt peace about that. If you share your dream to a wrong person that can be a bad thing, but here I feel a trust.

The Master's Mind Marketing tribe is an environment of peace and safety and God is mending us and preparing us to foresee beyond where we are today and into the future. It's an amazing experience to feel like we are called to do so many different things, yet we feel like we are all sort of together on it.

I have been a part of a lot of churches and ministries and things, but this is one of the most unifying ventures that I have been a part of.

Jonathan Larson
Founder, Innovative Crest, Inc,



This has been a place of trust and also Strategic Connections.

But what has been so significant to me is it is a place of healing. This is the first time I ever felt safe to share my dreams. I had no idea that I was still carrying so much pain from things that have been done to me in the past. I am confident that I can stand on my feet again and run with the vision. I just see this clarity.

Glenisaah Stauffer
Cofounder, The Embassy Group



This has been a safe place. For years, whenever my husband John shared anything that the Lord has put in his heart, it seemed he was rejected and people just looked at him like something was wrong with him. But when we get on this call and he shares anything, you all agree. You know exactly what he is talking about.

We feel so loved because it is such a family. We feel accepted. This is awesome because we found others who have similar dreams and even if their dreams are not exactly the same, we understand our dream better and we are able to share whatever we feel comfortable with. We were accepted and encouraged and uplifted no matter what we wanted to share and it is just a wonderful environment.

Nancy Burpee
Cofounder, John Burpee Ministries



The Dream Summit is a great platform. I believe strongly that in order to really focus directly on something, you really have to walk through it, put it down on paper, and talk about it. Writing down our Big Dream was such an excellent exercise. That lit a spark. It is like when God speaks and creates life. We speak and it was creating life into this dream.

Your acceptance of our Big Dream, your reaction to it, breathed more life into that. It's like speaking life into in animate object and creating what God has for us do. This is such a dynamic environment and like John said this a safe place because you really have to be careful who you share your dreams with. The wrong people will knock it down even if they do it out of a good spirit.

Having the right people support you, say yes, and go for it is great. Often, it helps Caroline and men to hear other people talk about their dreams and they seem so high and lovely.

The purpose is to create this and create that. Our dreams became more valuable when we shared them and received encouragement and insights from the other tribe members. Seeing our Big Dream up on a higher level gives us a greater opportunity. The whole process is great.

Lex LaMotte
Founder, LaMotte Water Management



This coaching program has really been a tremendous help for me in gaining my focus once again. The journaling has been very encouraging along with my sacred time. Iím really enjoying being a part of this. I see effectiveness in this that I donít see in other programs.

The emphasis on the first things needing to be focused on have been very beneficial since you break it down with practical steps to apply to develop new habits. My time has been quite a bit more purposeful and I can now see what I need to do in order to accomplish the the things the Lord has spoken to me about that would be new for me to do. Thanks for all you do! Youíre making a difference in my life and many others!

Bret Wade
Founder, The Realm Ministries
www.realmministries.com



My 100% Satisfaction Guarantee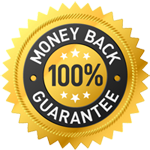 Here's my guarantee to you. If you are not delighted with The Dream Summit and the results you experience, simply email me within 30 days of when you enroll and I will either reconcile the problem or gladly refund all your money.
You have nothing to lose and everything to gain! Guaranteed!
Your success is my success and vice versa!
The Dream SummitTM
Priority Order Form
YES Joseph. I am ready to take my life and impact to the next level. Count me in. I want to participate in The Dream Summit. Iím ready to dramatically expand my thinking, overcome limiting beliefs, and turn my God ideas into reality!
The Dream Summit is a high-end mastermind group limited to at most 12 members. We ask new members to make a minimal commitment of 3 months to help ensure they see long-term sustainable change.
Get the support, encouragement, accountability, and expertise you need to create maximum momentum!
There will never be a point in your life where it is the right time to do a great thing. If you are waiting for that perfect, perfect moment, itís not going to happen. You have to create the perfect time and the perfect opportunity and the perfect situation.
You have the opportunity of a lifetime. It means nothing if you donít take advantage of the opportunity during itís lifetime.
All payments are processed using a secure server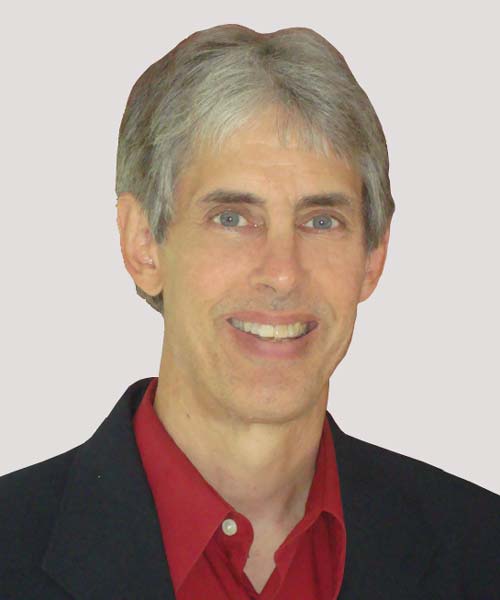 Blessings to redeem the time and live your dreams!
Joseph
Joseph Peck, M.D.
The Time Doctor
Empowering Dreams
Author, I Was Busy Now I'm Not
P.S. You are invited to join me and others on an exciting journey of discovery and adventure to experience quantum leaps in your life, family, and work.
Thank you for visiting an Empower 2000, Inc. website
Privacy Policy | Terms and Conditions | Disclaimer
Copyright 2007-2018 Empower 2000, Inc., All rights reserved